Digital Motion X-ray IQ is the most advanced Video Fluoroscopy available. It takes 2,700 radiographic images per minute with very low radiation (3 min of DMX IQ (8,100 views) = @ 1.8 plane view x-rays in milliRads.) A Picture is worth a Thousand words, State of the Art DMX IQ VideoFlouroscopy is worth a million.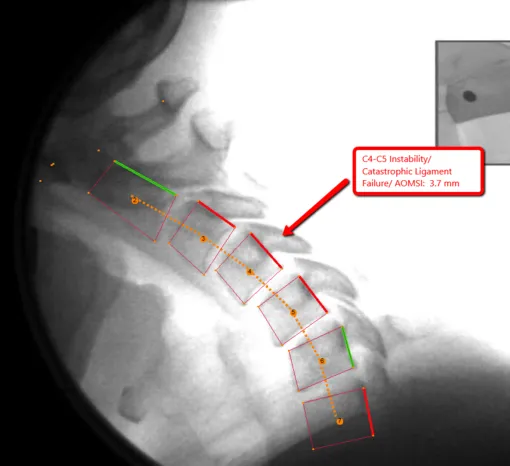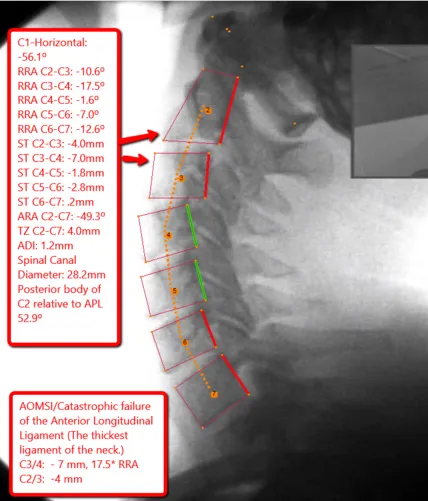 Digital Motion X-Ray IQ catches injuries when CT, MRI, and Standard X-rays do not. I've discovered life threatening fractures and instabilities that were missed by specialists and special imaging.
DMX IQ is the optimum diagnostic tool at determining the Exact Location and Severity of the injury. We utilize Computerized Radiographic Mensuration Analysis (CRMA,) to accurately measure the most complete amount of techniques to get accurate measurement of angles and translations.
Motor Vehicle Collision Injuries/Whiplash Injuries can be accurately be Objectively Measured and Demonstrated. There is no better tool for Demonstrating Auto Injuries.